Our Mission: Safety, Stability and Self-sufficiency
Every night across King County, hundreds of desperate, frightened children and their families sleep in cars, on unfamiliar couches, or in shelters. Many more are faced with the terrifying prospect of losing the roof over their heads because of situations beyond their control.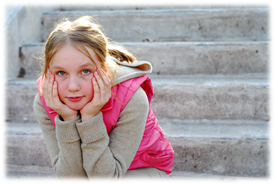 Vine Maple Place is a Christian organization that addresses the complex issues of family homelessness. Our mission is to break the cycle of homelessness for single parents and their children by offering them saftety, providing stability, and equipping them for self-sufficiency. Vine Maple Place considers housing only the first step of our program. Because we recognize that many factors contribute to the cycle of homelessness, we also focus on addressing barriers that keep the family from regaining stability. We do this by providing wage development and employment training, financial coaching, instruction in life skills, on-site case management, mentorship, and child advocacy. We also give
opportunities for volunteers
to invest their time, talents, and financial resources to help others in need.
Find out more by reading about our program, watching our video or by
signing up for a Vision of Hope
.