Our Mission and Vision
Vine Maple Place is a Christian organization that breaks the generational cycle of homelessness by working with single parents and their children. Our approach offers safety, provides stability, and equips to self-sufficiency.

The vision of Vine Maple Place is to end family homelessness in South King County, resulting in healthier communities where every child and parent has a stable home to grow and thrive.
Our History, Est. 2000
Vine Maple Place incorporated in 2000 as a non-profit transitional housing service when 9 churches in Maple Valley joined together to help homeless single mothers with children have a place to live, and recover from homelessness. By 2011, we served 14 single parents and their children per year.

In 2012 we began to research and pilot new, effective ways of helping families facing homelessness become safe, stable, and self-sufficient. The Stable Families model was launched in September 2012 and today serves 524 families annually. The Stable Families model serves families who are homeless, or days away from eviction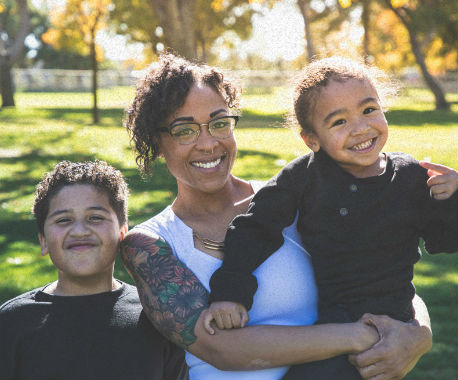 By emphasizing a client-focused, integrated approach that's evidence-based, and assessed for effectiveness, families recovering from homelessness are successful. After exiting the Program, 91% are still housed one year later. Compared to the old model, the Stable Families program today helps families spend less than half the amount of the time in our services – a reduction from 18 months to the current average of 5.5 months – and has decreased costs by 79% per family. 524 families and 1033 children have been served in 2020 – with a 2,366% increase in individuals served from 2012 – 2020. With the opening of the
Family Hope Center
(debt-free) in November 2018, the physical capacity has tripled to serve more moms and kids, and so has the ability to offer deeper and more tailored services, all in one site.
Employment Opportunities
Join our team!

Internships
Develop your professional skills while helping families heal, restore, and transform their lives.
Financial Reports
To review our financials and annual reports, please click on the links below. If you have any questions, please do not hesitate to contact us at 425-432-2119 or email: info@vinemapleplace.org